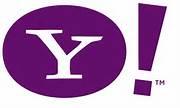 Presentation: "Ethics and Opportunities in Cybersecurity"
Alex Stamos—Yahoo's Vice President of Information Security and Chief Information Security Officer
When: Monday, March 30, 2015  at 10:30 - 11:30 am (followed by 30 min Q&A)
Where: Banatao Auditorium (Room 310), in Sutardja Dai Hall (the CITRIS building).
(http://www.berkeley.edu/map/?sutardja).
Please register at the link below if you plan to attend the presentation as space is limited to 150.
REGISTRATION FORM
(Non UC Berkeley registrants, please send email to erikad@berkeley.edu. Include what institution you are affiliated with, a contact phone number and email address.)
About The Presentation
In this presentation, Alex Stamos (EECS '01), will discuss the complicated and treacherous ethical and moral terrain facing young people entering the information security space. He will recount some of the history behind the fights that shaped InfoSec in the 90's and 2000's, including debates over encryption, disclosure and the limits of legitimate research. Stamos will then draw upon his experience as a researcher and CISO to discuss the current hot topic issues, such as the ethics of vulnerability selling, the complicated relationship between Silicon Valley and the US Government, and of the responsibility practitioners in the security space have to their fellow citizens. 
The session will close with a group exercise and an open 30 minute question session.
About Alex
Alex Stamos is Yahoo's Vice President of Information Security and Chief Information Security Officer.  Alex leads all aspects of information security at Yahoo, including the team of Yahoo "Paranoids", charged with making Yahoo's products as secure as possible. This is a broad role which includes implementing top-to-bottom security for products and systems but also to lead the company and the industry in not just how security works today but how it needs to work in the future.
Alex has spent his career building and improving secure, trustworthy systems and is a well-known expert on Internet infrastructure, cloud computing and mobile security. Most recently, he served as the CTO of Artemis and co-founded iSEC Partners. He has been a keynote speaker at FS-ISAC, was a key organizer of TrustyCon, and is frequently requested to present at conferences such as BlackHat, DEF CON, Microsoft Blue Hat and Infragard. He holds a BSEE from the University of California, Berkeley.