With the California Consumer Privacy Act taking effect this year, data privacy will become a central issue for businesses in 2020. Consumers conduct much of their lives on the internet, yet few understand the critical issue of privacy and how their personal information is used, collected and shared by businesses. Your data can be stored indefinitely and used in both beneficial and unwelcome ways. Even seemingly innocuous information – such as your favorite restaurants or items you purchase can be used to make inferences about your socioeconomic status, preferences and more. Many companies have the opportunity to monitor their users' and customers' personal behavior and sell the data for profit. In order to make informed decisions and understand the true value of their data, consumers need to understand how it is collected, used and shared.
What is the Difference Between Privacy and Security?
Security refers to the ways we protect ourselves, our property and personal information. It is the first level of defense against unwanted intruders. Privacy is our ability to control access to our personal information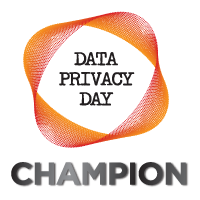 Tips to Help Protect Your Privacy
Personal info is like money: Value it. Protect it. Information about you, such as your purchase history or location, has value – just like money. Be thoughtful about who gets that information and how it's collected through apps and websites. You should delete unused apps, keep others current and review app permissions.
Share with care. Think before posting about yourself and others online. Consider what it reveals, who might see it and how it could be perceived now and in the future.
Own your online presence. Set the privacy and security settings on websites and apps to your comfort level for information sharing. Each device, application or browser you use will have different features to limit how and with whom you share information.
Think before you act. Information about you, such as the games you like to play, your contacts list, where you shop and your geographic location, has tremendous value. Be thoughtful about who gets that information and understand how it's collected through websites and apps.